During the past several years, a plethora of soon to be cult favorite, indie beauty brands have emerged into the green beauty space. There has also been a trend to source locally and produce in small batches which helps to retain better quality and a longer lasting product. Olio e Osso , a quirky yet elegant, off-the-radar brand is growing steadily and meets all of the above requirements when it comes to emerging, green beauty brands. Olio e Osso is most recognized for their multi-use balms which come in an assortment of sheer, very natural colors that are perfect if you are looking to subtly enhance your complexion (cheeks, eyes and lips). The no-fuss sticks are comprised of several, core and simple ingredients that include oil from olives and beeswax. Founder, Paola Lamorticella, a makeup artist and stylist with over 25 years experience in the beauty industry, created a simple, multi-purpose skincare focused brand as a home-made solution for her son's super sensitive skin. I always love a story that fully embodies a purpose with passion to help solve a problem and Paola nailed it with this chic collection. The full range of Paola's products are produced by hand using minimally processed ingredients in her Portland, OR studio.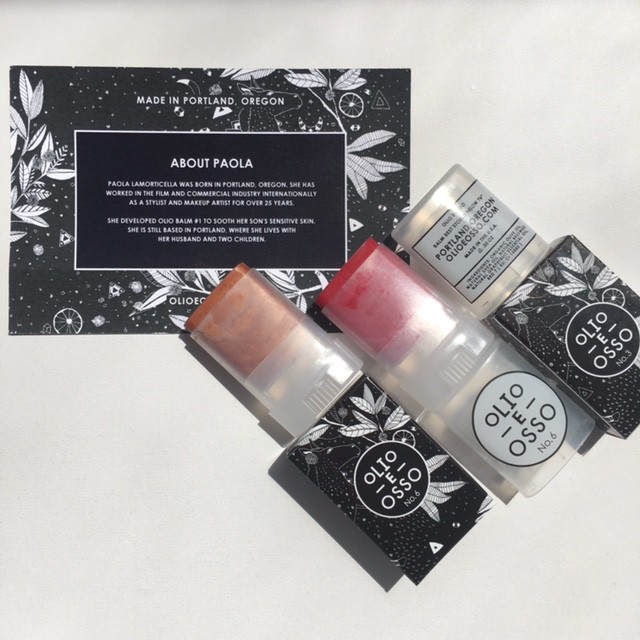 The full Olio e Osso range includes 12 individual products plus five gift sets ranging from the stick balms to the balms found in the classic jars as well as cleansing, finishing and pre-shave oils. Prices for each product range from $28.00 to a premium $198.50 for the face gift set. It is priced a bit on the high side, particularly for the stick balms as they are only .35oz. As far as the outer packaging goes, it's whimsical and cute, with a botanical vibe…the black and white contrast exterior is striking. The interior of the multi-balm sticks is more generic looking, with an opaque, white finish. Olio e Osso was generous to send me two of their top selling stick balms in the shades: No.3, a crimson berry and No. 6, a golden bronze.
No.3 Balm Crimson 
Color: bright, berry red
Texture: emollient balm
Finish: sheer shimmer
Wear: light, single application without touch up's lasts about 4-6 hours
Scent: subtle grapefruit, fruity
Ingredients: ORGANIC OLIVE OIL, NATURAL SHEA OIL, NATURAL BEESWAX, NATURAL GRAPEFRUIT ESSENTIAL OIL, RED 7 (EU: CI 15880)
Packaging: Outer: whimsical, black/white contrast rectangular box, inside: twist up stick, .35oz.
Price: $28.00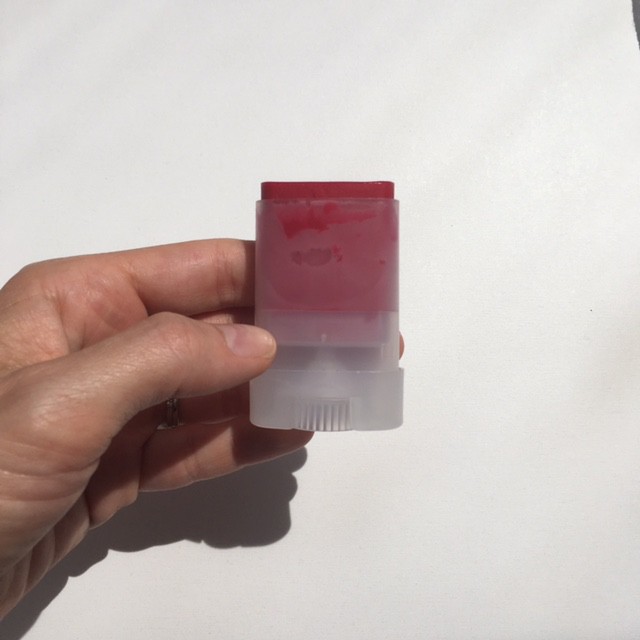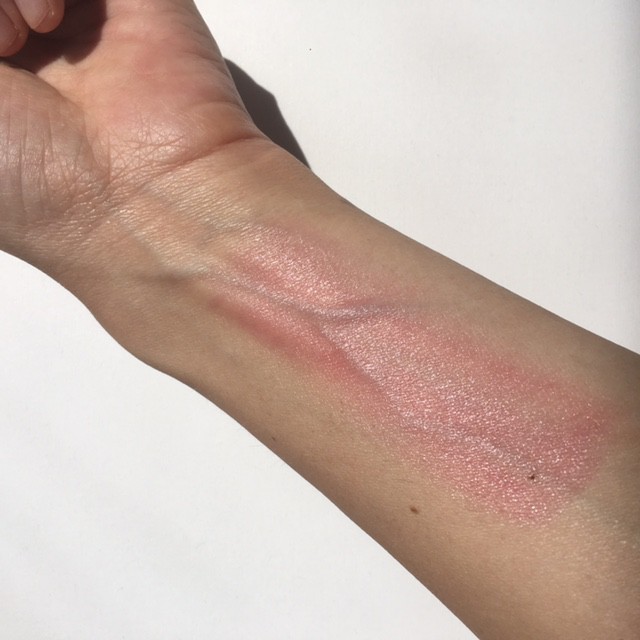 Overall Impression…
Works nicely to give cheeks and lips a subtle dose of berry-pink color. Once applied, it does not appear as bright as it does in the stick. I find that this shade is closer to a bright, berry pink vs. a red. If you have dry skin, you'll love this shade swept onto the cheeks, I personally love it on my lips, it keeps them super soft with a hint of shine.
No. 6 Bronze
Color: light, golden bronze
Texture: emollient balm
Finish: sheer shimmer
Wear: light, single application without touch up's lasts 4-6 hours
Scent: subtle grapefruit, fruity
Ingredients: NATURAL SHEA OIL, ORGANIC OLIVE OIL, BEESWAX, NATURAL GRAPEFRUIT ESSENTIAL OIL, MICA
Price: $28.00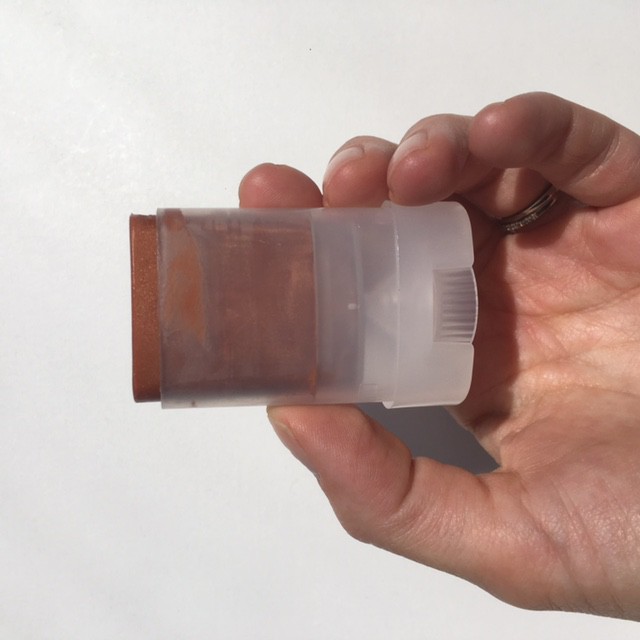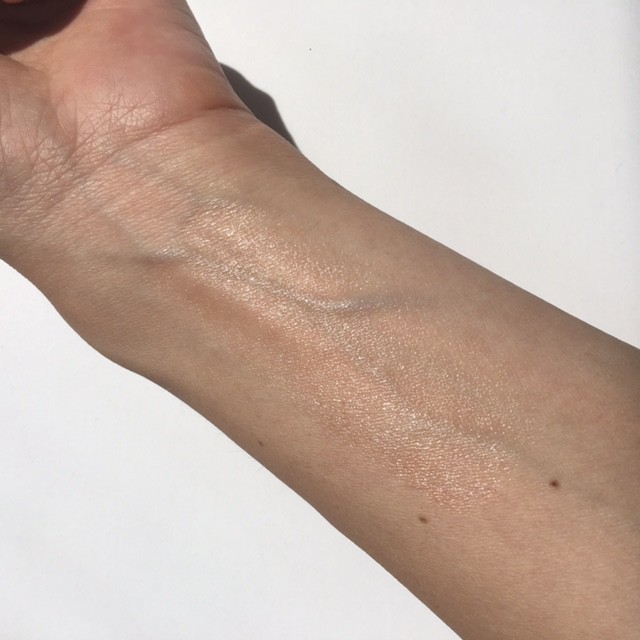 Overall impression…
Gives cheeks, lips and lids a warm, subtle golden glow. It's quite sheer so unless you have very fair skin, you'll notice a very light, golden tone with a soft shimmer. I would recommend applying onto the eye parts of the cheeks, dabbed onto lips and sheerly washed onto eye lids for a dewy looking glow.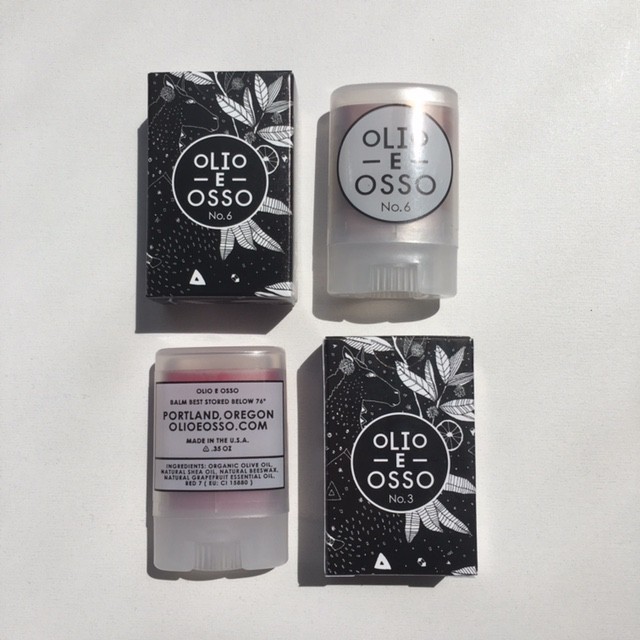 You can find the collection of Olio e Osso products at b-glowing.com.
Please note that this is not a paid review, simply, my own opinions on this product range 🙂
Enjoy!
xx